Thursday, May 9th, 2013
Public must use right of vote for favorite candidates on May 11: Altaf Hussain

Mutahida Qaumi Movement (MQM) Chief Altaf Hussain has said that the public must move out of their homes and use their right of voting for their favorite candidates on May 11.
Altaf Hussain has said in special message for the Nation on Thursday that one religious extremist terrorist announced through its message in print and electronic media that democracy is unfaithful and casting votes in polls is also against faith.
They announced in their message that the pro-democracy and liberal forces will not be allowed to take part in polls.
After that the MQM, ANP and PPP were made target with clear naming and their leaders, candidates and workers' targeted, offices attacked with bombs and this all is still underway, added Altaf Hussain in his message.
"Despite all timid attacks of the terrorists, our spirit is very high and we are firm on not bowing down in front of extremist forces and take part in the polls," added the MQM chief.
Thursday, May 9th, 2013
Only PML-N can change people's destiny: Nawaz


Pakistan Muslim League-Nawaz (PML-N) Chief Nawaz Sharif said that his party would give equal rights to minorities after coming into power.
Addressing minority wing of the party here' he said that Pakistan consists of followers of all the faiths.
Sharif said that war is not solution of any problem and every issue should be discussed with India on table.
He said that justice must be done without any discrimination of faith and religion.
PM L-N chief said that all are humans and Pakistani citizens and the difference of religions is minor.
He said that Kashmir issue should be resolved through talks with India
Thursday, May 9th, 2013
Imran urges people to vote for change

Pakistan Tehreek-e-Insaf chief Imran Khan Thursday addressed a rally in Islamabad via video link from SKMH.
He said he joined politics because he wanted to show gratefulness to Allah by helping other people.
Imran said that he had been cherishing a vision for the last seventeen years to bring change in Pakistan, and bring it out of the darkness
He said he always believed that the day would come when people of Pakistan would rise for change.
He said it was the responsibility of the people not to miss the opportunity for changing the status quo.
He urged people of Karachi, Sindh, Punjab, Balochistan and Khyber-Pakhtunkhwa to come forward and rid of feudal and professional politicians.
Addressing the people of Punjab Imran said they should not give another chance to those who failed to deliver in the past.
Imran also urged the minorities to vote for Pakistan Tehreek-e-Insaf for protection of their rights.
He said Pakistan Tehreek-e-Insaf has given an alternative to traditional corrupt politics.
Imran urged people to forget the considerations creed, clan and family and vote for the party.
He admitted that PTI might have made some mistakes in allotting the tickets but it will make sure that the candidate who gets elected on the PTI ticket would change according to the programme of Pakistan Tehreek-e-Insaf.
Thursday, May 9th, 2013
Masses should reject plunderers on May 11: Munawar

Jamat-e-Islami (JI) Chief Munawar Hassan said the PPP, MQM and ANP had wreaked havoc with the lives of the nation.
Addressing a public rally in Islamabad, Munawar said that just because of Shariat's absence minorities are not safe and only Islamic system is solution of country's all issues. He said that his party wants a full of spirit revolution in country so public should support it for success on May 11.
The JI chief said that the former rulers past five years on name of democracy but pushed the public into quagmire of the problems.
Thursday, May 9th, 2013
Tehrik-e-Taliban plans sucide attacks on 11th May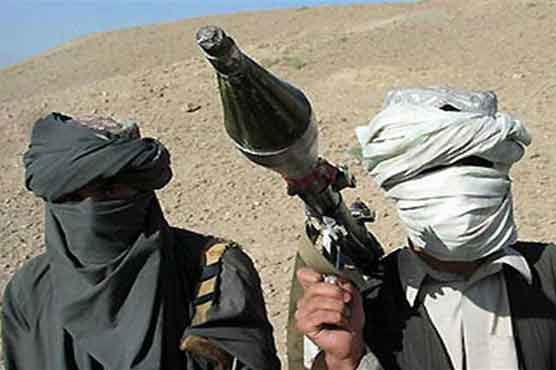 Pakistan s Taliban plan to carry out suicide bombings during Saturday s election in a bid
to undermine the poll, according to a letter from the head of the group.
The letter to the Taliban spokesman, which was obtained by Reuters, calls for attacks in several parts of the country, to
disrupt "the system of infidels which is called democracy".
Thursday, May 9th, 2013
Ex-Prime Minister's son Ali Haider Gilani kidnapped from Multan


Former prime minister Yousuf Raza Gilani's son Ali Haider Gilani was on Thursday kidnapped in Pakistan's Punjab province by unidentified gunmen who shot dead his personal secretary and injured his bodyguard.
Ali Haider Gilani was participating in a campaign meeting in Multan city this afternoon when the gunmen opened fire at his rally.
Five people were injured, however, his secretary Mohiyuddin got killed in the incident.
So far, no group claimed responsibility for the attack or the abduction.
Footage on television showed Ali Musa Gilani, another son of the former Premier, crying and trying to control irate workers of the Pakistan People's Party.
A witness told Dunya News that the gunmen came to the spot in a car and fired indiscriminately at Haider's supporters.
He said he had seen the gunmen bundle Ali Haider Gilani into a car and drive away. The gunmen kept firing as they drove away, the witness said.
The banned Tehrik-e-Taliban Pakistan had warned it will target secular parties like the Pakistan People's Party and Awami National Party ahead of the May 11 general election.
he threats have forced the parties to virtually stop campaigning for the polls.
Wednesday, May 8th, 2013
ANP withdraws Sindh candidates in favour of PPP

The Awami National Party (ANP) on Wednesday announced that it will be withdrawing its candidates in Sindh in favour of their former coalition partner the Pakistan People's Party (PPP), Radio Pakistan reported.
However, the ANP maintained that the exception to the withdrawal would be candidates who are contesting in Karachi and Hyderabad.
ANP and the PPP were coalition partners in the provinces and in the center during the previous government.
Late last week, unknown armed assailants shot dead the ANP's candidate in NA-254 in Karachi's Bilal Colony.
Sadiq Zaman Khattak was contesting elections from the constituency of NA-254. He was attacked by unknown assailants when he exited the local mosque, Rehmania Masjid, with his four-year-old-son Ahmed.
Khattak died on the spot, while son was taken to the hospital, where he succumbed to his injuries.
Elections for NA-254 were subsequently postponed.
Wednesday, May 8th, 2013
Nawaz prays for Imran's health, cancels campaign tomorrow

Pakistan Muslim League-Nawaz (PML-N) Chief Nawaz Sharif has prayed for injured PTI Chief Imran Khan and announced cancellation of poling campaign tomorrow.
Nawaz Sharif expressed deep concerns over Imran Khan's injuries and prayed with all participants of the rally, in Rawalpindi, for his health.
Nawaz Sharif asked all rally participants to pray for recovery of the PTI Chief loudly and announced of cancelling his political campaign tomorrow in sorrow of injured Imran Khan.
At the other side, Imran Khan has been admitted in the ICU of Shaukat Khanum Hospital for complete observation this night.
Imran Khan is better now and started talking and laughing with the fellows in hospital but the doctors have advised him rest for few days
Tuesday, March 26th, 2013
Pakistan Muslim League-Functional announces election manifesto


Pakistan Muslim League-Functional Tuesday announced its election manifesto, which promises an allocation six percent of GDP to education and health.
PML-F leaders Muzzafar Hussain Shah, Muhammad Ali Durrani and Imtiaz Ahmed Shaikh, addressing a press conference, said the election manifesto focused on facilitating the poor masses and solving the long-standing unresolved issues facing country.
They said their party would revive the old status of Bahawalpur State. They said the shoddy deals of selling out islands of Sindh would be undone.
They said law and order would be improved throughout the Sindh province and citizens-police liaison committee system introduced in all divisional headquarters, besides launching Rescue-1122 service.
Muzzafar Hussain Shah said they believed in boosting education and healthcare and at least 6 percent of the GDP would be earmarked for these two crucial sectors.
He said metropolitans including Karachi, Hyderabad and Sukkur would get modern traffic police system on the pattern of motorway police.
Action would be taken against smoke-emitting vehicles to improve environment. The National Environmental Act 1997 would be implemented in letter and spirit.
He said the water accord of 1991 would be revived to ensure fair share of irrigation water to the provinces. He said the tax net would be expanded from 1 to 3 million.
The load shedding the energy crisis would be given special focus and all sources of alternate energy would be promoted. He said transparency and merit would be ensured in government recruitments and all posts of BPS-16 and above would only be filled through public service commission exams.
The PML-F leaders also said they would improve the human rights situation and violence on women and girls would be ended, adding the religious minorities would be given 5percent quota in admissions and employment.
Tuesday, March 26th, 2013
Najam Sethi nominated as caretaker CM of Punjab


Provincial parliamentary members belonging to PPP and PML (N) on Tuesday agreed to nominate Najam Sethi, a senior journalist, as caretaker chief minister of Punjab.
Announcement to this effect was made by PML (N) leader Rana Sanaullah while talking to the media. Sethi's name was proposed by the PPP.
The decision was made after hectic deliberations of the parliamentary committee.
Pakistan Muslim League-Nawaz (PML-N) and Pakistan People's Party (PPP) took three days to agree upon nomination of Najam Sethi.
Earlier this evening, the Provincial Parliamentary Committee on selection of the caretaker chief minister of Punjab had decided to refer the matter to the Election Commission of Pakistan, after failing to reach consensus on the issue.
But after the announcement hectic backdoor efforts were made to reach a consensus and outgoing Chief Minister Shahbaz Sharif announced that the committee will meet again to deliberate further on the issue.
The committee deliberated upon four names including Aamir Raza Khan, Khwaja Zaheer, Justice (retd) Zahid Hussain and Najam Sethi.
The PPP insisted on the names of Sethi, Justice Hussain while PML (N) was supporting Khan and Zaheer.
Tuesday, March 26th, 2013
Bilawal leaves for Dubai after differences with Zardari
Bilawal Bhutto Zardari has left Pakistan for Dubai after developing differences with his father Bilawal Bhutto Zardari over the issue of allotment of tickets for the upcoming elections and handling of some issues.
A PTI report from Islamabad said that Bilawal, who is patron-in-chief of the Pakistan Peoples Party (PPP), seems to developed differences with his father and aunt Faryal Talpur over various issues, including the allotment of tickets in Sind and the government's handling of various issues.
The 25-year-old Bilawal reportedly expressed his unhappiness to his father over the handling of the case of child activist Malala Yousafzai who was shot by terrorists. He was also not happy with the government's response to the bomb attacks on Shias in Quetta that have killed more than 200 people.
PTI said when he protested to his father that some party workers have been ignored while allotting tickets in Sindh, Zardari tried to pacify Bilawal that once his political grooming was over, he would get full command of the party.
But this didn't pacify Bilawal who was reported as saying, "If I had to vote, even I wouldn't vote for the PPP.'' In a huff, he left for Dubai.
However, the PPP says Bilawal left for "security concerns."
Tuesday, March 26th, 2013
BNP makes alliance with PTI

Imran Khan and Salahuddin Abbasi have decided to make a seat adjustment for forthcoming general elections.
Pakistan Tehrik e Insaf and Bahawalpur National Party have made an alliance for forthcoming general elections.
PTI chief Imran Khan and BNP chief Salahuddin held a joint press conference in Balawalpur and expressed their stances regarding national issues.
Imran Khan said that his party would have a seat adjustment with Salahuddin Abbasi.
He said that the parties which were sabotaging the political system can't bring reforms in the system.
Salahuddin while expressing his notion said that Bahalpur state had handed its resources to Quaid e Azam Muhammad Ali Jinnah when Pakistan as a newly born state came into being.
"But after the demise of Quaid e Azam, Pakistan was deprived of a sincere and honest statesman, leaving no hope of salvation for common man. Rulers looted its resources for their vested interests", said Salahuddin.
Furthering his statement, he said that there is similarity between the ideologies of the PTI and Bahawalpur National Party that is why he had decided to stand by Imran Khan.
Monday, March 25th, 2013
Akhtar Mengal returns to Pakistan

The chief of Balochistan National Party Mengal (BNP-M) Sardar Akhtar Mengal returned to Pakistan on Monday.
A large number of supporters gathered outside the Jinnah International Airport to welcome the nationalist leader.
Talking to media at the airport, Mengal said that situation in Balochistan has not improved despite tall claims by the authorities.
He added said the killers of Hazaras can be traced back to the killers of the Baloch people.
Mengal further said that is party believes in democracy and that undemocratic forces had always remained a hurdle in his democratic struggle.
He said that the party's further course of action would be announced after party s central committee meeting
Monday, March 25th, 2013
Khoso sworn in as sixth interim premier of Pakistan

Justice (retd) Mir Hazar Khan Khoso on Monday took oath as caretaker Prime Minister of the Islamic Republic of Pakistan.
President Asif Ali Zardari administered oath from Khoso at a simple ceremony held at the President House.
Khoso becomes the sixth caretaker Prime Minister of Pakistan.
Khoso was nominated by the Election of Pakistan on Sunday after the government and the opposition failed to reach consensus on a single name amongst four potential candidates.
Monday, March 25th, 2013
Election Commissioners of Sind and Punjab Changed

Election Commission of Pakistan (ECP) has transferred election commissioners of Sindh and Punjab ahead of upcoming polls.
ECP said Sindh Election Commissioner Mehboob Anwar has been transferred back to Punjab to replace Iqbal Qadri, who has been posted in Sindh.
Sources said Election Commissioner Punjab was transferred to Sindh after Sono Khan was removed from the post, however, as the work on electoral lists has been completed, Mehboob Anwar was going back to Punjab.
Sunday, March 24th, 2013
Caretaker PM Khosa says his priority is to ensure free, fair elections
Speaking to reporters after being appointed by the Election Commission of Pakistan (ECP) as Pakistan's interim PM, Khoso said he would keep the size of his cabinet small. "The duration of caretaker set up will not exceed its set limit," he said.
The caretaker PM said that 10 to 12 people would be inducted in the federal cabinet.
"Maintaining law and order is the responsibility of provinces. I will remain in touch with provinces on this issue," he concluded.

Sunday, March 24th, 2013
Musharraf returns to Pakistan for elections

Former President, Pervez Musharraf, returned home on Sunday after nearly four years of self-imposed exile to contest elections despite the possibility of arrest and a threat from the Taliban to kill him.
Musharraf hopes to regain influence so that his party can win seats in the general election scheduled for May 11, when he will face fierce competition, including from the man he ousted in a military takeover.
The former army general, who seized power in a 1999 coup, resigned in 2008 when his allies lost a vote and a new government threatened him with impeachment. He left Pakistan a year later.
About 1,000 supporters chanted slogans outside Karachi's airport. Musharraf has been far removed from Pakistan's numerous troubles during his exile in London and Dubai, where he lived in a posh part of the Arab emirate.
Sunday, March 24th, 2013
Imran and Munawar agree on seat adjustment

Imran and Ameer JI said they had full confidence in PEC's decision regarding caretaker PM.
Talking to media persons after a meeting in Lahore to discuss elections related issues, including seats adjustment, Syed Munawwar Hassan said Jamaat e Islami has been in contact with PTI on various issues, and this meeting is a continuation of that.
Imran Khan said Pakistan Tahreek-e-Insaf wants rule of law in the country. He said no seat adjustments will be done with parties that have been part of the corrupt government.
Jamaat-e-Islami and Pakistan Tehrik-e-Insaf have setup committees to work on seat adjustments.
JI committee includes Liaquat Baloch' Professor Ibrahim and the four provincial presidents of the party while PTI committee consists of Javed Hashmi' Pervez Khattak and all the four provincial PTI presidents.
A JI delegation, headed Syed Munawar Hassan called on the PTI leadership here in Lahore on Sunday to discuss the seat adjustment issue for the upcoming elections.
Munnawar Hassan said that Imran Khan had given new hope to the nation.
He said committees of both the parties would take final decision over the seat adjustment.
JI Ameer expressed concern over the new caretaker prime minister said that his party respected the decision of the ECP.
He said that they would not make alliance with any party which had played any role in the government during last five year.
Both the JI and the PTI said that they were hopeful for free and transparent election.
Friday, March 22nd, 2013
Now ECP will decide on caretaker PM

ISLAMABAD: The politicians on Friday admitted their failure in selecting a caretaker prime minister and referred the matter to the court of the Election Commission of Pakistan (ECP).
And now the Election Commission, in its meeting today (Saturday), would select the caretaker prime minister from the list of four — Justice (retd) Nasir Aslam Zahid, Justice (retd) Mir Hazar Khan Khoso, Dr Ishrat Hussain and Rasool Bakhsh Palejo. The commission has two days to reach a decision.
Friday, March 22nd, 2013
General Election 2013 Schedule


The Election Commission of Pakistan (ECP) issued the schedule for general elections 2013 on Friday, Express News reported.
According to the schedule, the returning officer will issue a public notice by March 23 and candidates can file nomination papers with the returning officer from March 24-29.
The ECP directed officers of the Election Commission and the returning officers to keep offices open on March 23 and 24.
Scrutiny of the candidates will be done from March 30 to April 5.
From April 6 to 9, the candidates and their opponents can file appeals, which will be reviewed by the tribunals until April 16.
Any candidate can be disqualified from contesting the elections until April 17 and final list of candidates, who will be contesting the elections, will be issued on March 18. Following that, the ECP has allotted 22 days to the election candidates for the election campaign and general elections 2013 will be held on May 11.
Friday, March 22nd, 2013
Dr. Ishrat Hussain likely to be the caretaker PM


The eight members Parliamentary Committee on the caretaker set-up is optimistic about reaching a consensus on the issue today (Friday).
Though previous days meetings remained inconclusive, as the PPP and PML-N failed to evolve a consensus, it is expected to reach a decision on one of three nominations: Dr Ishrat Hussain, Justice (retd) Mir Hazar Khan Khoso and Justice (retd) Nasir Aslam Zahid,
A source who attended the meeting told us that he was optimistic that a majority of the committee members may agree on the name of Dr Ishrat Hussain for the slot of caretaker Prime Minister.
Friday, March 22nd, 2013
Balochistan caretaker CM Ghous Bukhsh to take oath today


All stakeholders have agreed upon name of Nawab Ghous Bukhsh Barozai for appointment, as caretaker chief minister of Balochistan; the CM-elect will take oath today.
Maulana Fazal-ur-Rehman's JUI-F has finally accepted Tariq Magsi as opposition leader of Balochistan Assembly.
Balochistan Chief Minister Nawab Aslam Raisani held a press conference in Quetta on Thursday and announced name of Nawab Ghous Bukhsh Barozai as finalized candidate for appointment as interim CM of the province.
Opposition leader Tariq Magsi and Maulana Abdul Wassey were also present on the occasion and they approved name of the announced interim CM-elect.
Maulana Abdul Wassey also announced on the occasion that he is withdrawing case, filed for getting clearance over real opposition leader's status, from the Supreme Court.
Wednesday, March 20th, 2013
Punjab Assembly dissolved


Governor Punjab Ahmad Mehmood has dissolved provincial assembly, few moments ago, on Chief Minister Shahbaz Sharif's advice.
An official notification has been issued for disbanding of Punjab Assembly after governor's signature on chief minister's advice to dissolve that.
Prior to Punjab Assembly, remaining three provincial assemblies were dissolved on advices of their respective chief ministers.
Earlier, it seemed that Punjab Assembly would take some more time in dismantling but after return of PML-N Chief Nawaz Sharif, last night, Chief Minister Shahbaz Sharif took no more time and sent advice to the governor, this day, to dissolve it.
Tuesday, March 19th, 2013
ECP has allotted election symbols to the political parties

The Election Commission of Pakistan (ECP) has started allotting election symbols to political parties as most of the parties were assigned their old symbols.
According to sources symbol of Arrow was allotted to PPP, Kite to MQM, Lion to PML-N, Missile to Tehrik Tahafuz Pakistan, Bicycle to PML-Q, Lantern to ANP, Flower to PML-F, Scale to JI, Book to JUI-F, Wheel to Jamhoori Watan Party and Tree to Pakhtunkhwa Awami Mili party.
The symbols were allotted in the light of the preferences shown by the parties in their applications.
The ECP allotted the symbols at a meeting presided over by Chief Election Commissioner Fakhruddin G. Ibrahim and attended by representatives of various political parties.
Tuesday, March 19th, 2013
Zahid Qurban Alvi announced as caretaker CM of Sind

The major political parties of Sind have reached consensus over the name of Justice (rted.) Zahid Qurban Alvi for the slot of caretaker chief minister of the province; the advice for dissolution of the provincial assembly is expected to be moved today.
Monday, March 18th, 2013
Balochistan Assembly dissolved; notification issued


Balochistan Governor Zulfiqar Magsi on Monday dissolved the provincial assembly at the advice of Chief Minister Nawab Aslam Raisani.
A notification has also been issued in this regard.
According to the notificatoin, Raisani will remain as Balochistan's Chief Minister till the appointment of a caretaker chief minister.
Balochistan assembly became the first provincial assembly to be dissolved ahead of the general elections.
Meanwhile, political crisis in the province deepening with each passing day as confusion over the appointment of caretaker chief minister continues to persist.
Speaker of the provincial assembly has allotted opposition seats to 23 members. Speaker had earlier said taht Maulana Abdul Wasay of JUI (F) would be notified as the opposition leader but his notificiation was withheld following tough resistance by some members of the assembly.
On the other hand, PML (N) is claiming that it has the support of 40 members of the provincial assembly. While 19 provincial ministers, who have resigned, have formed an alliance and they have refused to accept Maulana Wasay as the opposition leader.
Monday, March 18th, 2013
MQM announces Electoral Manifesto for Election 2013

Muttahida Qaumi Movement (MQM) Quaid Altaf Hussain pledged that his party, if voted to power, would provide free of cost medical treatment and education at matriculation level across the country.
Addressing large public gatherings in several cities simultaneously, Altaf announced MQM electoral manifesto. He said that education and medical services would be provided free of cost.
He said that MQM government would introduce land reforms to facilitate small farmers.
The MQM chief said that a special quota for women in government jobs and assemblies would be raised to 50 percent. He urged the parliamentarians to follow in the footsteps of Nabil Gabol and join the MQM.
Hussain urged people to boycott those spreading hatred in the country. He also called for a special grant for the establishment of a university and infrastructure building in Mirpur Khas.
The MQM government would also protect the life and property of citizens, he pledged
Monday, March 18th, 2013
Don't treat me like the people of Kufa : Dr. Abdul Qadeer Khan

He was addressing a big public meeting at Jail Chowk, Gujrat, at the start of the JI election campaign.
Nuclear scientist and father of Pakistan's nuclear bomb, Dr A. Qadeer Khan, in his address on the occasion, said he had come to the masses with the JI leadership in order to assess how much love the masses had for him. He said, the nation must prove in the elections that it stood with those who wanted to safeguard the country's existence and built it as a truly Islamic and developed state. He made am impassioned appeal to the nation not to treat him in the way the people of Kufa had treated Imam Husain. He said that he had brought to an end New Delhi's threats to this country by making the nuclear bomb and added that if the nation supported the JI candidates, the energy crisis in the country would be overcome within the shortest time and the country's sovereignty and integrity would be fully protected. A time would come when the youth from the other countries could visit Pakistan in search of jobs and investment.
Dr A. Q. Khan said he would go to villages and towns with Syed Munawar Hasan to impress upon the people that they should not exe their own feet by voting for the plunderers again.


Monday, March 18th, 2013
Musharraf allies with MQM in next polls


All Pakistan Muslim League head Gen (retd) Pervez Musharraf, who is returning to Pakistan on March 24, has entered into an electoral alliance with the Muttahida Qaumi Movement (MQM) — the second largest party in Sind — it is learnt. According to sources, the MQM will not field any candidate against him on NA-250 (Clifton-Defence) and would strongly support him. The decision has been attributed to the deliberations of the Rabita Committee due to the efforts of MQM Quaid Altaf Hussain and Sindh Governor Ishratul Ebad. The MQM will also cooperate in Musharraf's welcome when he returns.
Monday, March 18th, 2013
Pakistan Awami Tehreek will not contest the upcoming general elections


Dr Tahirul Qadri has announced that the Pakistan Awami Tehreek (PAT) will not contest the upcoming general elections.
During the end of his address at a rally here, Dr Qadri said that the PAT would hold sit-ins at polling stations across the country on election day.
Dr Qadri further said that electoral reforms promised to him were not fulfilled and he was not willing to become part of the current corrupt political system.
Earlier, Dr Qadri said that the formation of the Election Commission of Pakistan (ECP) was not under article 213 of the constitution, adding that the commission should be impartial and reconstituted.
Sunday, March 17th, 2013
PPP leader Nabil Gabol announced to join MQM


PPP leader Nabil Gabol along with thousands of his supporters announced to join Mutahida Qaumi Movement (MQM) at a joint press conference with Dr. Farooq Sattar at MQM Head Quarter 90 Azizabad here on Sunday evening.
Giving the facts which forced him to quit PPP what he called the elements of vested interest in the party who have led the party in a direction quite different from what was the philosophy and perception of Mohtarma Benazir Bhutto. In fact he was determined to quit PPP a year back but was waiting for completion of the tenure of elected assembly because he was elected on the ticket given to him by party chairperson Mohtarma Benazir Bhutto and he did not want to betray the confidence of Mohtarma Benazir Bhutto.
"Since the assembly has completed the tenure I am free to take decision to join the party of my choice having capacity to serve the people at the grass root level."
Nabil said the sole purpose of joining MQM is to forge unity and peace among various communities living in Sindh while the elements of vested interests were pitching them against each other under a conspiracy to destroy growth, peace and stability of what he called the commercial, economic and industrial hub of Pakistan.
He said the people of vested interests are out to destroy peace and stability in Karachi to destabilize Pakistan. He vowed to expose those elements and foil the nefarious designs of those elements with the support and strength of MQM. He would work with MQM to bring back peace in Karachi as thousands of his supporters both Sindhis and Baloch would also be joining MQM that will also help bring harmony to the province and the country.
Brushing aside the misconceptions about MQM that it serves a particular community, Nabil said that people from every community whether Pushtuns, Panjabis, Sindhis and Baloch are working together in this party and he strongly believes that MQM has the potential to serve people of this country in the real sense. He pledged to work for the restoration of peace and stability in Karachi, Sindh and Pakistan.
Paying glowing tributes to the leadership of MQM Chief Altaf Hussain he said that his fatherly attitude with party workers has made it like a family and every worker is committed to sacrificing even his life for his leader and the party.
He recalled that although he was not in MQM yet Altaf Bhai always came to his support whenever he was in difficulties and expressed the hope that he would be able to achieve the noble task of restoration of peace and stability in Karachi.
Nabil Gabol who was elected five times as the member of the National Assembly alleged that he was not being allowed to work within his own constituency by some of the elements in the party and he was continuously being ignored by the PPP leadership, hence there is no point to remain in a party where one gets no respect and is ignored.
Dr. Farooq Sattar of MQM Rabita Committee also addressed the press conference where thousands of MQM workers had gathered who showered rose petals to welcome Nabil Gabol and his supporters in MQM fold.
Dr. Farooq Sattar expressed his confidence that joining of Nabil Gabol, a respected name in the national politics will help spreading MQM message of serving the people across the country without any discrimination.
Saturday, March 16th, 2013
Shahbaz Sharif will dissolve Punjab Assembly on April 8
LAHORE: Punjab Chief Minister Shahbaz Sharif has refused dissolving of Punjab Assembly on March 19.
Shahbaz Sharif said while addressing to a press conference in Lahore this evening that he is not ready to disband Punjab Assembly on March 19, as their term originally would end on April 8.
All political parties must be taken on board for finalization of caretaker set up in the country and ten key parties must be taken into confidence for Sindh set up, he added.
Shahbaz Sharif confirmed on the occasion that his party has no objection over same day elections of national and all provincial assemblies.
Punjab Chief Minister congratulated Khyber Pakhtunkhwa province for consent on name of caretaker Chief Minister and demanded on the occasion that meritorious and able persons should be picked as interim chief ministers of remaining provinces.
After meeting with Prime Minister Parvez Ashraf, contacted PML-N chief Nawaz Sharif in London for guidance added the PML-N leader, saying polls should be held on same day across the country
Saturday, March 16th, 2013
PM Raja Pervez Ashraf Farewell Address to Nation
Prime Minister Raja Pervez Ashraf Farewell Address to Nation (16th March 2013)

Saturday, March 16th, 2013
Official notification issued for dissolving National Assembly at 12.00 midnight


ISLAMABAD: An official notification has been issued for dissolving the National Assembly at 12.00 midnight, SAMAA reported on Saturday.
This official notification, for disbanding the National Assembly, has been issued by the Ministry of the Parliamentary Affairs, four hours before completion of constitutional period of the Parliament.
First time in history of Pakistan, the National Assembly has completed its five-year term under Artcile-52 and after few more hours, it would dismantle on completion of constitutional tenure.
All members of the National Assembly and ministers will turn common citizens like other people again at 12.00 midnight, as the Parliament will dismantle.
Prior to this assembly, no other democratically elected assembly completed its term and all previous elected assemblies had been dissolved by the presidents before completion of the terms
.
Soon a caretaker setup will take over the power to run business of the country but it is not clear yet that who will be the interim Prime Minister as government and opposition failed to agree upon any name yet.
Prime Minister Parvez Ashraf will address the nation through TV channels at around 9.30pm, to say goodbye on completion of PPP lead allies rule in the country.
Soon another official notification will be issued by the Cabinet Division for termination of federal ministers' status, after end of the National Assembly. SAMAA
Saturday, March 16th, 2013


KARACHI (Dunya News) – According to the sources, PPP has finalized names of Justice (r) Hamid Mirza and Justice (r) Deedar Hussain Shah for the caretaker chief minister in Sindh. The sources added that the chances of appointment of Deedar Shah were very strong as political parties in could reach a consensus on his name. Justice(r) Deedar Hussain Shah also served as chairman NAB
Friday, March 15th, 2013
Shirazi brothers of Thatta joins PPP


Influential Sheerazi brothers of Thatta have announced to join the PPP. According to media reports, Ayaz Sheerazi is a member of National Assembly while Shah Hussain Sheerazi is Sindh Assembly's member. In addition, MPA Ali Malkani also joined the PPP. Three politicians from Thatta were elected on PML-Q tickets in 2008 polls. Later, they parted ways with the Q-League.
Thursday, March 14th, 2013
More PML-Q Parliamentarians likely to join PML-N very soon
After Sheikh Waqas Akram, Pakistan Muslim league-Q likely to loose more key members Syed Faisal Saleh Hayat, Riaz Fatiyana and many more who will announce their joining with PML-N after meeting the leadership.

Thursday, March 14th, 2013
Sheikh Waqas Akram joins PML-N


LAHORE: Member of National Assembly from Jhang Sheikh Waqas Akram belonging to the Pakistan Muslim League- Quaid (PML-Q), announced his decision to join the Pakistan Muslim League – Nawaz (PML-N) along with 25 local leaders on Thursday.
The Federal Minister for Education and Training along with his associated expressing their confidence in the leadership of PML-N chief Mian Muhammad Nawaz Sharif announced their decision to join the party during a meeting held in Lahore with Chief Minister Punjab Mian Muhammad Shahbaz Sharif.
Talking to media persons after the meeting Waqas Akram said all his reservations had been addressed and that he was delighted over his inclusion in the PML-N.
Thursday, March 14th, 2013
Raja Pervez Ashraf proposed 3 names for caretaker PM
Prime Minister Raja Pervez Ashraf today proposed 3 names, former finance minister Abdul Hafeez Shaikh, economist Ishrat Hussain and retired judge Mir Hazar Khan Khoso for the post of caretaker premier.

Tuesday, March 12th, 2013
District Election Commissioner Quetta Ziaullah Qasmi gunned down
QUETTA: District Election Commissioner of Quetta was shot dead in the Balochistan capital on Tuesday.
Police said Ziaullah was driving back home from his office when armed bike riders fired shots on his vehicle in Quetta's restive Satellite Town near Chandni Chowk.
Sources said he was moving without his guards when miscreants targeted him.
The key Election Commission officer was first critically wounded and later died of injuries.
Tuesday, March 12th, 2013
Separate voters list for Ahmadis: Court summons AG over discrimination complaint


ISLAMABAD: The Supreme Court made known on Monday its intention to take a decision, in the light of constitutional provisions and principles laid down in the 1993 Zaheeruddin case verdict, on a complaint that the election procedures discriminate against the Ahmadi community.
A bench comprising Chief Justice Iftikhar Muhammad Chaudhry, Justice Gulzar Ahmed and Justice Sheikh Azmat Saeed was hearing a petition against an amendment to the election rules decreed by Gen Pervez Musharraf in 2002 that effectively declared 'non-Muslim' a candidate who, if his faith was challenged, refused to sign a declaration regarding his belief that Prophet Muhammad (pbuh) was the last of the prophets.
Petitioner Kanwar Idrees said a separate electoral list for Ahmadis was an insult meant to exclude them from the mainstream.
Gen (retd) Musharraf had promulgated the Chief Executive Order 15 of 2002, inserting Articles 7B and 7C into the Conduct of General Elections Order, 2002.
Article 7B asks to keep unchanged the status of Ahmadis but Article 7C suggests deletion of the name from the joint electoral rolls of a person who refuses to sign the declaration.
The name then should be added to a supplementary list of voters in the same electoral area as non-Muslim, the law says.
The court said the issue was very sensitive and required an in-depth study for which it also summoned Attorney General Irfan Qadir on the next date of hearing.
It suggested deciding the case in the light of Article 260(3) of the Constitution which included the Qadiani or Lahori group in the definition of non-Muslims.
The court will also consider Section 298C of the Pakistan Penal Code (PPC) which was added to the law book under the Prohibition and Punishment Ordinance of 1984, in addition to the principles laid down in the Zaheeruddin case verdict.
The 1993 Supreme Court judgment had barred people belonging to the Ahmadi community from calling their worship place 'masjid' or reciting Azan.
Advocate Munir Paracha and the Election Commission's Additional Director General (Legal) Abdur Rehman emphasised the need for legislation to amend the list but said inclusion of names in the supplementary electorate rolls did not affect their right to vote for general seats.
The chief justice said the Second Amendment to the Constitution had been introduced by the late prime minister Zulfikar Ali Bhutto, declaring Ahmadis as non-Muslim, and the court could not undo the constitutional command.
Tuesday, March 12th, 2013
Election 2013: ECP finalises plan for polling stations, staff
ISLAMABAD:
With the next general elections approaching, the election authorities have finalised the polling scheme that includes the setting up of polling stations and booths and deputing the staff for conducting the polls.
An official of the Election Commission of Pakistan (ECP) told The Express Tribune that there will be 40,818 polling stations and 128,577 polling booths in Punjab province which has highest number of voters.
The ECP had set up 36,598 polling stations in the province during 2008 elections. In Punjab a total of 40,818 presiding officers one each at a polling station and 128,580 polling officers will be performing election duties on the polling day.
In Sindh,ECP will set up 15,586 polling stations and 48,850 polling booths. In Khyber Pakhtunkhwa 12,001 polling stations will be set up. Similarly, in Balochistan there will be 3,783 polling stations and 8,553 polling booths across the province.
Published in The Express Tribune, March 10th, 2013
Monday, March 11th, 2013
ECP decides printing of nomination forms sans President approval: member


ISLAMABAD: Election Commission of Pakistan (ECP) has decided to order printing of the new nomination papers proposed by it, a member of the commission Justice (retd) Kayani said on Monday.
According to the ECP member, the proposed draft was sent to the president only to fulfill the formality, however, he added there is no need to wait for the president's approval.
Saturday, March 9th, 2013
ECP proposes tentative dates for elections 2013


The Election Commission of Pakistan on Friday has submitted a tentative schedule to the government, with proposals for holding elections between May 6 and 9.
The tentative schedule has been sent to the law ministry which will in turn forward it to the President who will then announce the final schedule for elections.
The President may announce a schedule between March 18 and 21.
The schedule includes the deadline for submission of nomination papers and polling dates.
Earlier in the day, the ECP issued the code of conduct for all observers, polling staff and security personnel present during the general polls.
Military officials also assured the ECP that the army will cooperate to provide security at polling stations and in sensitive areas.
Saturday, March 9th, 2013
Election commission issues 'elections code of conduct'


ISLAMABAD – The Election Commission of Pakistan (ECP) has issued a coded of conduct for security personnel, polling staff and international observers to ensure timely, impartial and secure general polls.
The code of conduct for security personnel stated that all personnel belonging to law enforcing agencies shall work in close collaboration with concerned district returning officers, returning officers and other election officials. The security personnel are bound by law to remain neutral, shall not act in favor of or against any political party or candidate; implement the lawful orders of the presiding officers.
The security personnel deputed at the polling station shall stay outside the polling station premises or at a place alooted by concerned Presiding Officer(s) and shall not enter the polling station premises unless they are explicitly directed to do so by the concerned Presiding Officer.
They shall assist the Presiding Officer in maintaining or restoring law and order at the polling station(s) as and when asked to do so.
The security personnel shall facilitate the voters and ensure that they are properly queued. They are liable to render all possible assistance to physically disabled, old and sick voters including pregnant women.
The security personnel deployed at the polling stations shall ensure that peaceful and conducive environment is provided to voters outside the polling stations and voters are neither intimidated nor hampered from voting.
The Code of Conduct for polling staff states that "Presiding Officer (PO) shall not follow any instructions except those given by the District Returning Officer and / or Returning Officer (RO); Polling personnel shall especially focus on punctuality, accuracy and proper communication with superiors".
All polling personnel shall perform their duties in a neutral manner and treat all the voters, representatives of political parties and candidates, media and observers without any bias. They shall not involve themselves in any political activity nor shall they express any political preference during performance of their duties at the polling stations.
Polling personnel shall not wear any symbol of any political party or candidate.
The Presiding Officers shall endeavor to resolve any problem at the polling station in order to ensure an uninterrupted voting.
Polling Personnel shall accommodate illiterate and disabled voters and facilitate their voting, while protecting their right to secrecy.
The Code of Conduct for Observers for the General Elections, 2013 makes it obligatory for them to respect the sovereignty of Pakistan as well as the fundamental rights and freedom of its people. They are bound to adhere to the laws of the Islamic Republic of Pakistan and respect the authority of the Election Commission and its election officials. They shall maintain a respectful attitude towards election and security authorities; ensure strict political impartiality and not exhibit any bias or preference with regard to national authorities, political parties and candidates as well as any issue related to the process of elections.
The Observers shall ensure that all their observations are impartial, objective and depict the highest standards of accuracy.
Observer Organizations may share their findings, methodology and recommendations with the Election Commission of Pakistan.
In case of violation of this Code of Conduct, the Election Commission of Pakistan reserves the right to withdraw observer accreditation of an individual Observer or any Observer Mission.
Thursday, March 7th, 2013
Expected Caretaker Prime Minister


Justice (r) Mian Shakirullah Jan
Born 18 August 1947
Justice Supreme Court
In office
July 29, 2004 – August 17, 2012
Chief Justice Peshawar High Court
In office
January 10, 2002 – July 28, 2004


Abdul Hafeez Shaikh
Born: Jacobabad
Education: Boston University
Party: Pakistan Peoples Party

Asma Jilani Jahangir
Born: January 27, 1952 (age 61), Lahore
Party: Pakistan Peoples Party
Children: Munizae Jahangir, Sulema Jahangir
Education: Kinnaird College (1978), Cornell University, More
Siblings: Hina Jilani

Mian Raza Rabbani
Born: July 23, 1953 (age 59), Lahore
Education: University of Karachi
Party: Pakistan Peoples Party

Nasir Aslam Zahid
Born: February 3, 1935 (age 78)
Education: Government College University

Abdullah Hussain Haroon
Born: October 21, 1950 (age 62), Karachi
Siblings: Hameed Haroon
Education: Karachi Grammar School, University of Karachi


Rasool Bakhsh Palejo is a famous politician from Sind (Pakistan). He was born September 21, 1930 (Age 72 Years). He is chairman and founder of Awami Tehrik. Rasool Baksh Palejo is also a writer and supreme court lawyer, he as written many books and his books are amongst top Sindhi books.

Thursday, March 7th, 2013
Imran Khan Popularity Poll : Geo, Pildat & Gallup Survey

Thursday, March 7th, 2013
PML-N unveils electoral manifesto for 2013 polls

Wednesday, March 6th, 2013
Train march for free, fair elections reaches Lahore
Tuesday, March 5th, 2013
Sardar Muhammad Yousaf, Humaira Awais join PML-N


Tuesday, March 5th, 2013
Voting right to overseas Pakistanis impossible in upcoming polls: AGP

Tuesday, March 5th, 2013
Former PPP Balochistan president Lashkari Raisani & 21 others join PML-N

Monday, March 4th, 2013
PML-N tops popularity chart for elections 2013: Survey

Thursday, February 28, 2013
Opposition to hold 'Train March' on March 3


Thursday, February 28, 2013
ECP issues final list of electoral symbols

Thursday, February 28, 2013
PM writes to Chaudhry Nisar to propose names for Caretaker PM


Thursday, February 28, 2013
SBC to contest elections against PPP


Wednesday, February 27, 2013
Nawaz, Fazl join hands for polls